CCTV PUSH ROD CAMERA SYSTEMS

mC-series camera systems
Built with the best materials, this mC camera system family contains very compact, versatile, easy-to-use, simple but very rugged optical camera systems in different sizes.
The mC15, the latest product of this family and a colour inspection system, is specially designed for small pipes in the range of 15mm to 125mm. Two different camera heads, the 13mm camera head directly attached to the Push-Pull cable or the changeable 18mm camera head which is connected to the push rod cable, can be ordered with the mC15. For bigger pipes we recommend the mC30 or mC30Duo which are ideal for industry and in-house inspection. For even bigger pipes we suggest a closer look at the mC50, mC50Duo and mC80. All of those optical inspection systems are built for the harsh environment, easy to use with a exceptional performance and reliability.
minCam´s Duo camera systems, the mC30Duo and the mC50Duo, are very unique. The Twin Reel design offers the flexibility of 2 cameras in one compact package. The inner reel contains a small camera with a more flexible cable for those small access inspections with tight turns. The outer reel has a larger camera with a stiffer cable for larger inspections. With the Duo cameras– mC30Duo and mC50Duo– you get two camera systems in one. The mC-camera is the ideal camera system for failure analysis, cleaning validation, floor drains, heat exchangers, FME detection, down corners, attemperators, vessels, ducting, tanks, product lines, fuel nozzles, coal handling piping, conduit, progressing, cavity pumps, steam lines, process sewers, water lines, fin fan tubes, underground, bus ducts, valves, turbine extraction piping, process line and much more.
For pipes from Ø 15mm to 125mm
 30m, Ø 5mm push-pull cable or 30m, Ø 5.6mm push rod cable
Extremely flexible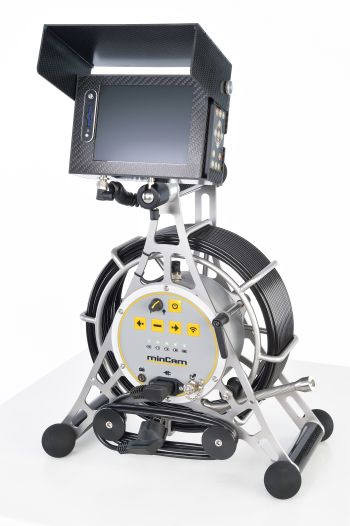 For pipes from Ø 15mm to 150mm
30m long, Ø 6.7mm push rod
Small, lightweight and flexible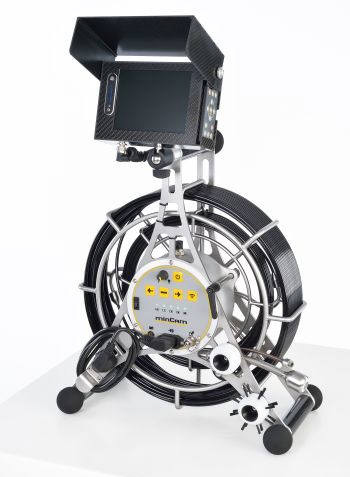 For pipes from 50mm to 400mm
Ø 9.2mm push rod on the outer reel
Ø 6.7mm push rod on the inner reel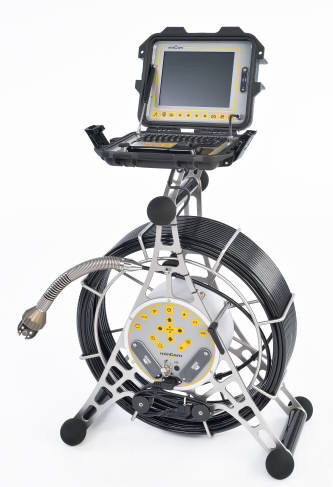 For pipes from 100mm to 400mm
130m long, Ø 11.2mm push rod
Mainline- manhole to manhole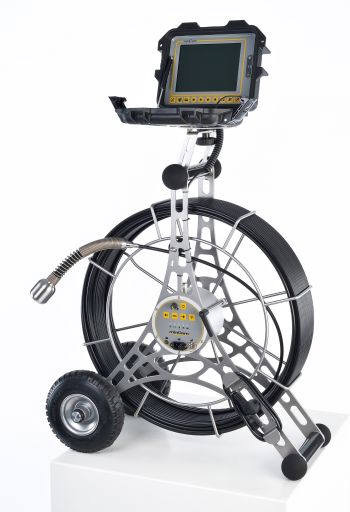 minCord
This compact colour camera system is extremely small, lightweight and ideal for the optical, non-destructive inspection of pipes, cavities, welding seams, turbines, hollow girders and cast parts. With the help of this mini-camera system you can detect firmly-bonded deposits, abrasions and deformations in narrow, elbowed, hard approachable and dangerous unilluminated locations without cost intensive disassembling of parts.
Detected damages can be stored as picture and/or video directly to the SD card. The minCord camera system with a camera head of only 13mm in outer diameter is a combination of a well-known normal camera system with a Fiberscope. This unique system combines the advantage of the resolution from a normal inspection system, about 320000 pixels (30000 pixels of a Fiberscope) with the handling and size of a Fiberscope camera system. This mini-camera-system is ideal and predesignated for architects, construction engineers, reviewers, plumbers, caretakers and controllers for maintenance, quality control and expertise.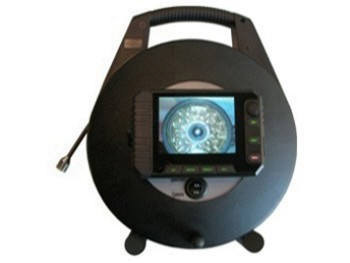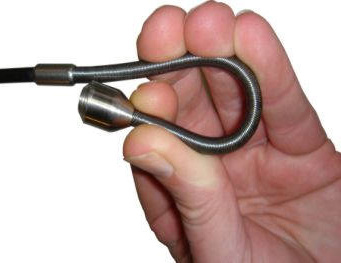 mC360 Pan-and-Tilt Camera System
The mC360 pan-and-tilt camera system is the smallest pan-and-tilt camera in our range for pipes from 70mm to 400mm. The mC360 Pan-and-Tilt camera achieves this with its extremely small camera head. 
The small pan-and-tilt camera head reel is made of stainless steel and carbon with a 60m rod, two hot swappable batteries, a wireless remote control, sunlight readable 8.4″ monitor, recording, text generator and a case with accessories, such as two spacers, one roller skid and a shoulder strap for easy carriage of the mC360. 
The high resolution colour camera module has auto-mechanical focus, a 4mm sapphire glass protected lens, an extremely powerful 33kHz sonde (or 512Hz) and an outer diameter of 50mm and a length of 80mm.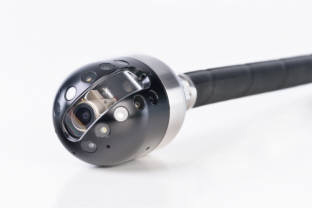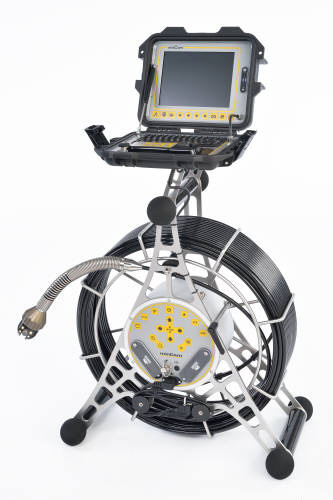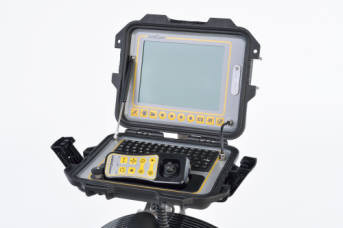 MinCam Push Rod System Downloads