Pipeline inspection cameras - mincam

Optical inspection systems for fresh water, sewage water, cavity inspection and industrial inspection. Inspection for in-house facilities such as swimming pools, air heating, heat exchangers, chimneys, roofs and facade building. All minCam cameras are rugged and are built for daily use. The camera heads are made for optical inspection of wells, drains, sewers, drain pipes, freshwater pipes and all other pipes in the industry.
The KK13 camera head is used similarly to a videoscope or borescope to inspect heat exchangers, swimming pool pipes and excavations among other sites. The KK18 is one of the most versatile in the range avaliable.
Ø 13mm and 9mm cylinder length
3 bar waterproof
480 TV-lines
0.02 Lux
90° view angle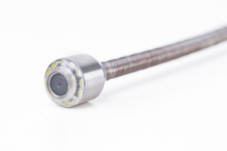 KK18 camera head (with Sonde)
Ø 18mm and 10mm cylinder length
5 bar waterproof
480 TV-lines
0.02 Lux
90° view angle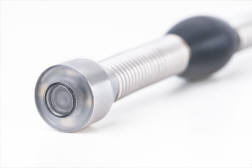 KK29SL camera (with Sonde)
Ø 29mm and 16mm cylinder length
10 bar waterproof
480 TV-lines
0.02 Lux
140° view angle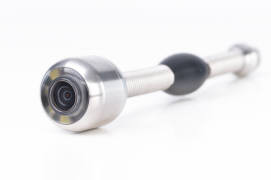 KK55SL self leveling camera head
Ø 55mm and 36mm cylinder length
10 bar waterproof
480 TV-lines
0.05 Lux
120° view angle