HORIZONTAL DIRECTIONAL DRILLING EQUIPMENT

HDD technology is widely-used in the civil engineering. Its share compared to open trenching is ever increasing because the underground installation and renewal of supply and pipes bears major technical and economical advantages.These advantages are due to excavation and re-instatement work being almost omitted allowing for short construction times.
Trenchless installation protects the environment, meaning there is no surface disruption, no problems with inhabitants, minimal excavation, less construction machines, avoidance of traffic jams, diversions and repair work, as well as low noise, carbon and fine dust particle emissions.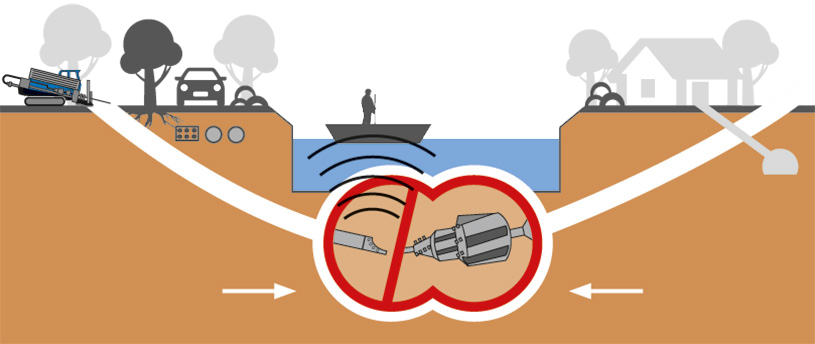 The slim design allows drilling with minimal clearance to buildings
High corrosion protection due to fully galvanised rod boxes
The engine hood is made of weather-proof GRP
The electronics are shock- and vibration-proof
High quality manufacturing and certified supplier components
Highly resilient, fail-safe and service reduced
High value stability
Wide range of applications
Compatible with tensile load measuring unit with bore data log according to the latest standards
Additional safety: prototype testing by the trade organisation
Kubota diesel engine with 28 kW driving power
Control station with easy to survey control panel
Multifunctional joystick
Hydraulic anchor bore unit swivels in three positions
Remote control
Drill rod magazine with
32 drill rods for 48m bores
Stabiliser blade and rubberised steel track undercarriage