CCTV PUSH ROD CAMERA SYSTEMs - ipek
Push Rod Camera Systems have a camera on the end of a stiff rod and are simply pushed into the pipe. Portable push rod systems are useful for inspections where access is limited for example: inside factories, behind or high up buildings, in rodding eyes where crawlers cannot be inserted, pipes which have many bends, short vertical inspections such as rainwater down-pipes, penstock inlets and many more.

AGILIOS push camera system 
Powerful and Maneuverable with High Pipe Bend Mobility.
The AGILIOS pan-and-tilt push camera system consists of a coiler with a reinforced, yet flexible push rod of up to 90m in length, two control panels, various axial cameras and a pan-and-tilt head camera.
Depending on the application area and purpose there are two multi-functional and mobile VISIONCONTROL control panels – versions VC200 or VC50 – that can be used.
The extremely robust VC50 is the control unit suitable for inspections under harsh environmental conditions and the VC200 allows to carry out inspections according to predefined standards.
Product Details Coiler AR90II
The coiler for the push camera inspection system AGILIOS, version AR90II is used for inspections of property drainage systems and their connecting pipes leading to the main sewer but also for the inspection of main sewer pipes. Due to its extremely robust and splash-proof construction the coiler is eminently suitable for use under harsh conditions. The maximum length of the rod is 90m.
Extremely robust and splash-proof for the use under harsh conditions
Easy transport through large all-terrain wheels
Space-saving storage through removable wheels
Operation in vertical and horizontal position of the coiler possible
Portable use through battery operation
Integrated racks for two exchange batteries
Automatic switching from battery 1 to battery 2
Battery charging through external power supply
Mains operation (optional)
Extremely robust, yet flexible push rod
Meter counter
Analog Video out interface
Reel brake
Rotatable and pivoting control panel mounting for flexible adjustment of the control panels
Reflectors for greater visibility for inspection work in nocturnal traffic
Compatible with the control panels VC200 and VC50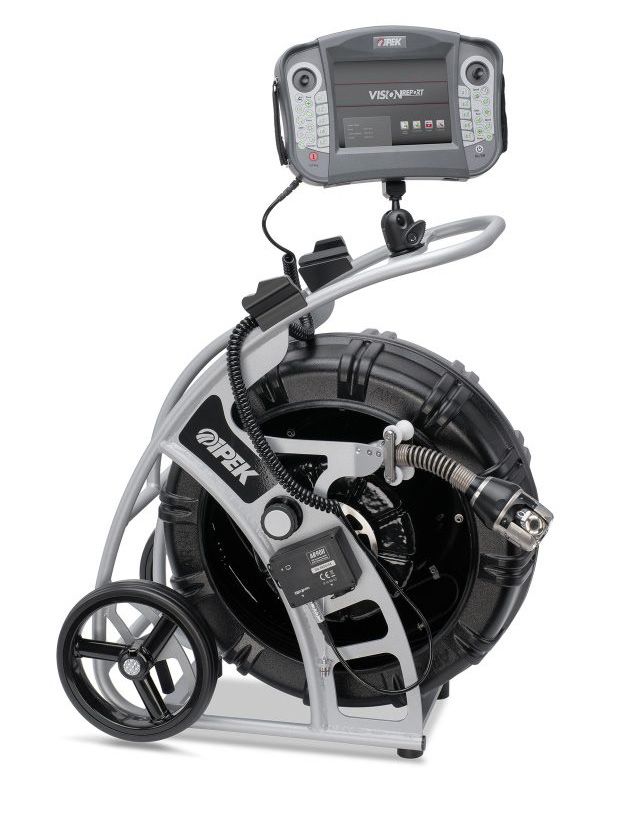 Product Details Coiler AR90I
The AGILIOS push camera system is designed for inspection of sewer and pipe systems with pipe diameters starting at DN 50. The maximum length of the push rod is 90 m. In combination with the mobile control panel VC200 an inspection according to predefined standards can be carried out.
CCD color camera
Multi-functional, portable operator panel VC200
Inspection according to predefined standards
Extremely robust, yet flexible push rod
Swivel arm to mount the mobile control panel VC200
Mains or battery operation (optional)
Side bag for storing the mobile control panel VC200, power cable and battery pack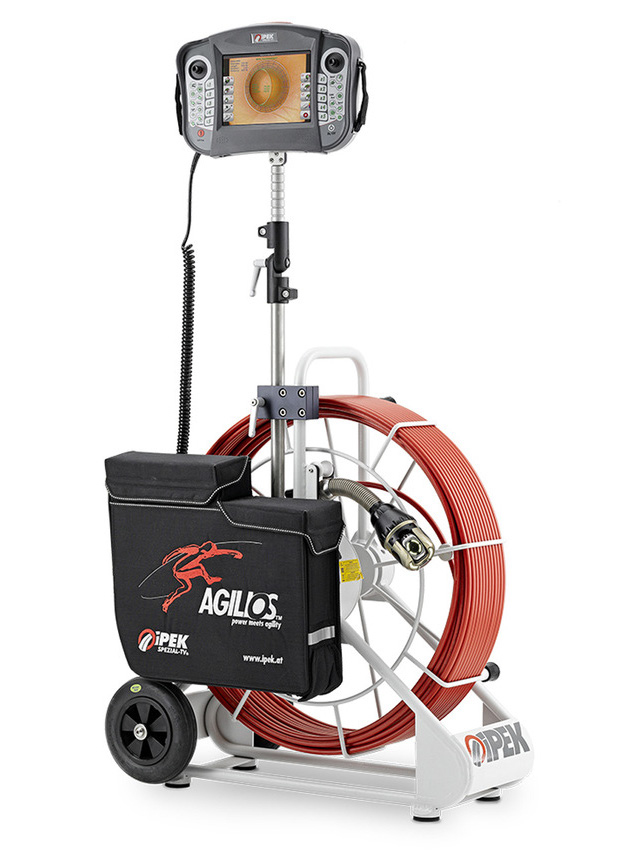 IPEK Push Rod System Downloads