QUICK LOCK Liner End Sleeve
Local Patch Repair
For many years, the Quick-Lock system has been used successfully as a repair system for closed canal rehabilitation. Quality and sustainability are the basis of our development and production.
The positive, long-term experiences of clients and Quick-Lock users throughout the world ensure pipe rehabilitation at the highest level for you too.
Simple offset procedure
Durable V4A stainless steel and EPDM
Hinged
Without any chemicals
Approved according to building legislation
With statics for old pipe condition II
Pressure rinsing resistant according to DIN 19 523
Low investment in system technology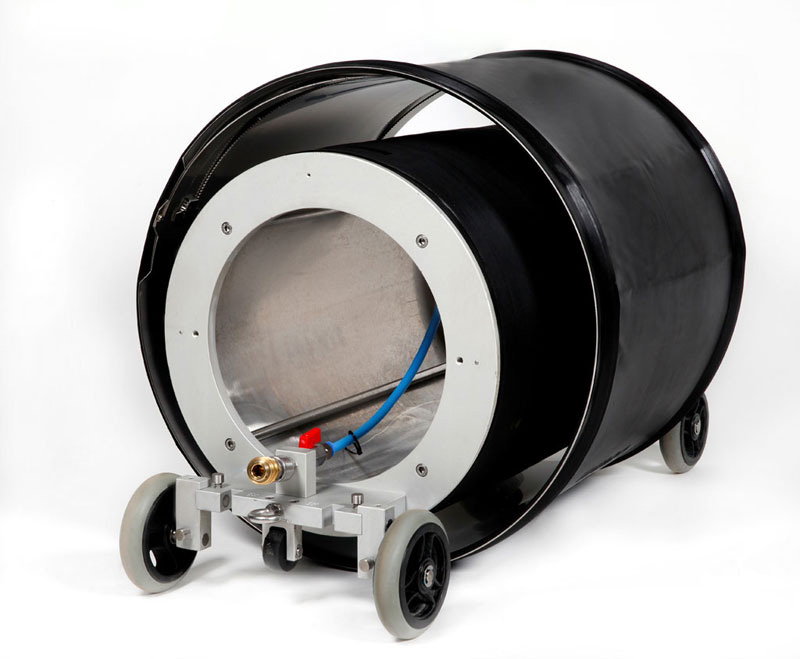 Operating principle
The Quick-Lock system seals and stabilizes damage completely by mechanical means, without any chemicals and regardless of the raw material. The patented Quick-Lock fastener ensures secure compression of the EPDM seal. After rehabilitation, the sleeve remains elastically hinged and absorbs movements of the pipes. For repairs in longer damaged pipe sections the Quick-Lock sleeve can be installed in series consecutively. 
Requirements
The only tools required for the offset of the Quick-Lock sleeve are a sewer inspection camera or robot system, a compressor and the Quick-Lock packer. 
Area of application
The area of application for the Quick-Lock system is vast. It does not matter if the Quick-Lock sleeve is used horizontally or vertically or above or below the water level. Due to the high quality and resistance of the used materials, Quick-Lock can be used not only for canal rehabilitation but also in the area of drinking water or in industrial environments.
Quick-Lock in closed canal rehabilitation
The Quick-Lock system can be deployed successfully for many damage symptoms:
Systems of cracks
Shard formations
Infiltration and exfiltration
Ingrowing roots
Leaks
Closure of blind inlets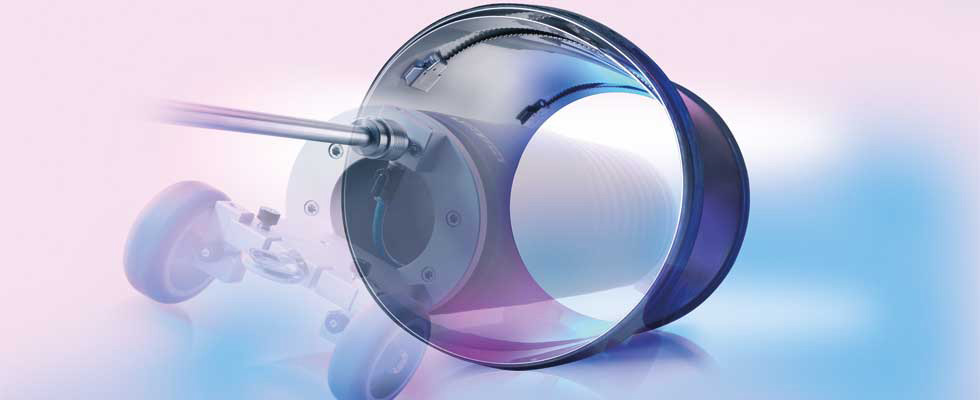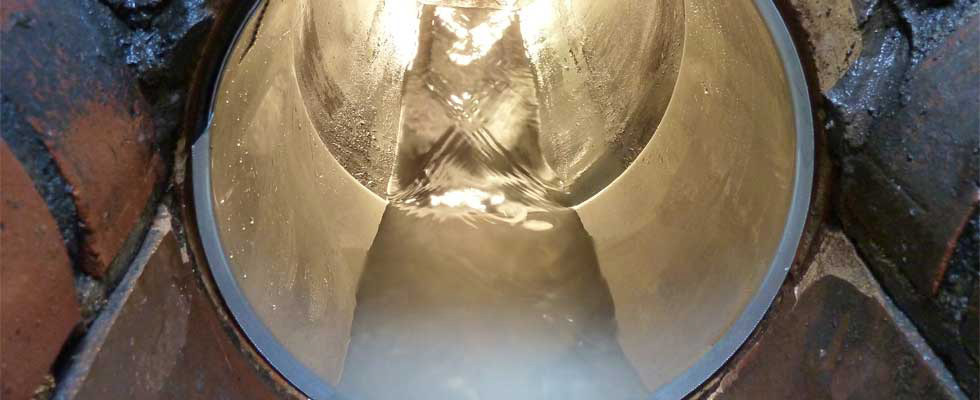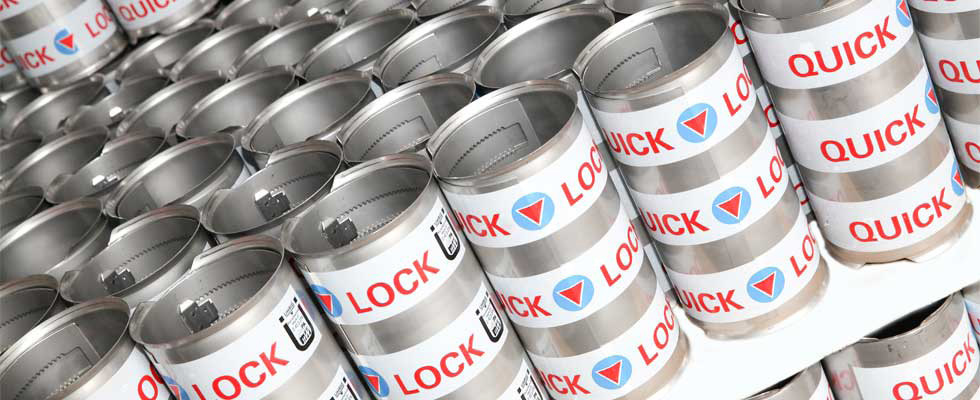 If the damage is longer than the sealing range of a single sleeve, Quick-Lock sleeves can be arranged in endless rows. The overlapping rubber gasket provides a secure seal.
Quick-Lock in an industrial environment
The materials used for the Quick-Lock sleeve– V4A stainless steel and EPDM– have a high corrosion and heat resistance. This opens up a multitude of application possibilities in the area of industrial pipework.
The used V4A stainless steel 1.4404 can also be deployed at high pollutant concentrations of acids and lyes. EPDM can be used at temperatures up to 120 degrees Celsius and resists high concentrations of acids and lyes.
By means of a sewage analysis, the suitability of the Quick-Lock system can be checked at any time.
Quick-Lock in mobile applications
If a construction site is not accessible by the rehabilitation truck, such as disposal sites, at rail drainage plants or tunnel drainage, Quick-Lock can be used in a mobile way due to the transportable equipment.
Quick-Lock in the drainage area
Quick-Lock sleeves can be produced in a perforated version for use in wells, horizontal wells and seepage pipes. The seepage capability of the pipe system is also retained and statics are restored.
Quick-Lock as a pre-sealant and static pre-stabilization in hose lining
With extreme infiltration or for static stabilization, the Quick-Lock system can be used as a pre-sealant before deploying hose lining measures. The mounted Quick-Lock sleeve can hardly be seen under the hose liner.
 Quick-Lock sleeves are available for non-walkable pipes with a nominal width of DN150 – DN800 and in lengths of:
400mm (DN150 – DN400)
500mm (DN450 – DN800)