CCTV PUSH ROD CAMERA SYSTEMS

Scanprobe specialises in the design, manufacture, maintenance and hire of drain camera systems including CCTV, Wireless, Hand-held, Push Camera, Crawler Pan-and-Tilt and various other Pipe Inspection Systems suitable for use in drains, water mains, chimneys and sewers for pipe diameters up to 1000mm.
Since 1985 Scanprobe have been at the forefront of CCTV drain camera and pipeline inspection system development combining cutting edge technology with robust components and materials to provide the most reliable, practical and technologically advanced solutions available to the drainage trade.
Pipeline Inspection System
The ultimate system, suitable for pipe diameters of 60mm up to 225mm. Maxprobe with 60m pushrod.
The MaxProbe control box is the heart of our system and is packed with innovative and helpful features to enhance user efficiency and provides everything you need to carry out a professional drainage survey. The Maxprobe system is available with a choice of cameras and coilers, all of which are interchangeable.
PLEASE NOTE ADDITIONAL COILER SIZES ARE AVAILABLE ON REQUEST.
System Features:
Embedded Wincan reporting software included
Future-proof software updates
Bespoke inbuilt Scanprobe reporting software as standard
10.4" Super-bright sunlight readable LCD display with auto brightness
Battery: Rechargeable Li-ion with up to 9 hours running time
Flexible power saving options
Charging: via mains 100-240VAC or in-vehicle 12VDC
Wi-Fi and Bluetooth compatible and optional 4G
Snapshot-capture to JPEG image
Video recording to MPEG format
Designed to meet IP64 Ingress protection rating
Tough, waterproof and ergonomic qwerty keypad design
Comes as standard with 32Gb of internal memory (expandable up to 960Gb)
External storage & Connectivity: x2 USB 2.0 ports (supports up to 128Gb),
SD card slot (supports up to 32Gb), Ethernet port and VGA output
Sonde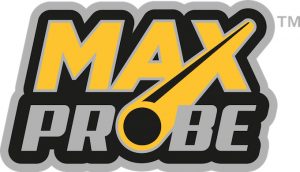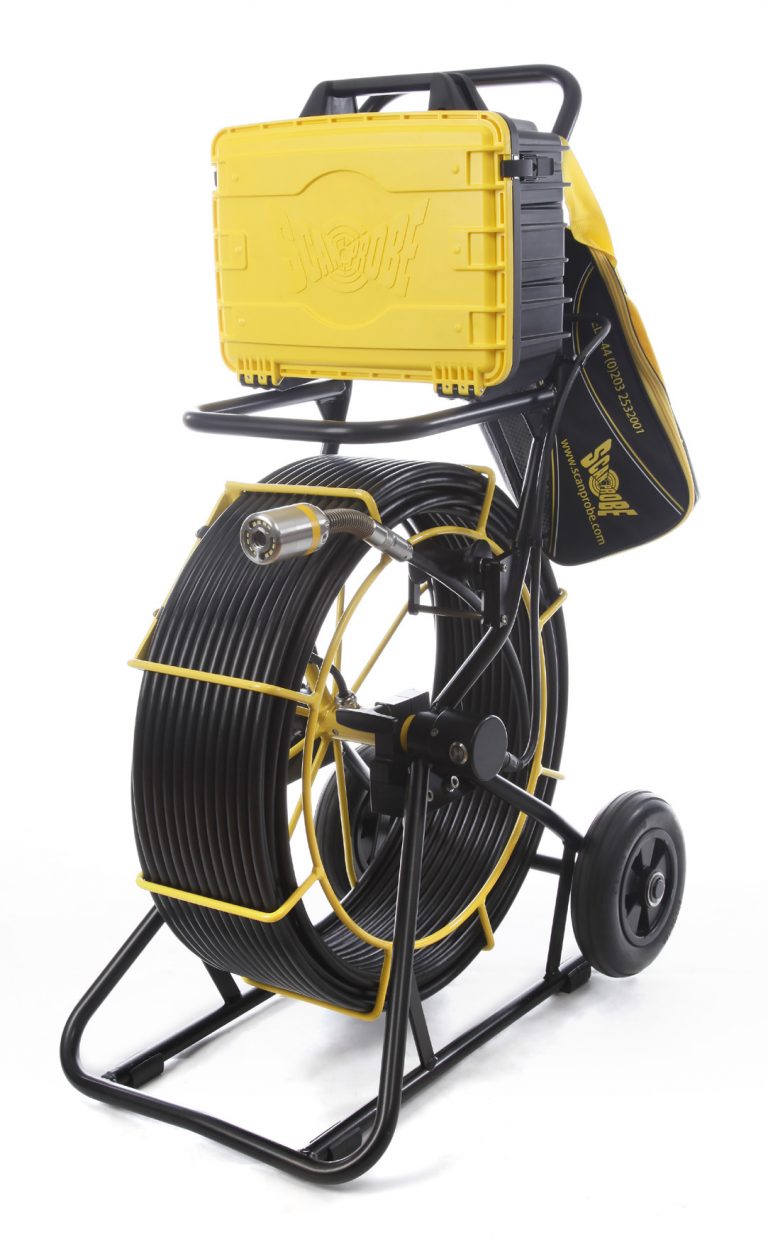 44mm self-levelling camera
Built-in sonde transmitter
Super-bright LED lighting
Other camera options also available, see system builder below for more information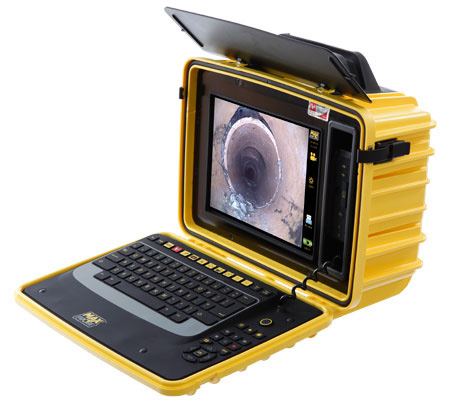 Maxprobe Coiler Features:
60m of upgraded 12mm pushrod as standard
Innovative easy-mount MaxProbe to coiler interface allows the user to operate the MaxProbe from a comfortable height
Redesigned rod guide to assist in rod alignment and operation
TrapJumper
The TrapJumper is Scanprobe's lightweight push-rod camera solution, designed to provide both flexibility to navigate tight trap-bends whilst being strong enough to be pushed the distance in abrasive pipes.
As with the Maxprobe™, the TrapJumper is fully compatible with the same control box, meaning that it is simple plug-'n'-play to start using the latest addition to the Scanprobe family of products.
System Features 
11.8kg weight

520mm height

445mm width

310mm folded and 478mm unfolded depth

40m standard rod length 

8.6mm rod diameter 

44mm camera length

30mm camera diameter

Li-ion battery with 9hrs running time

Ingress protection – Reel IP54 – Camera IP68

12 LED light source

720 x 576 resolution

76mm minimum bend radius

512kHz sonde at camera head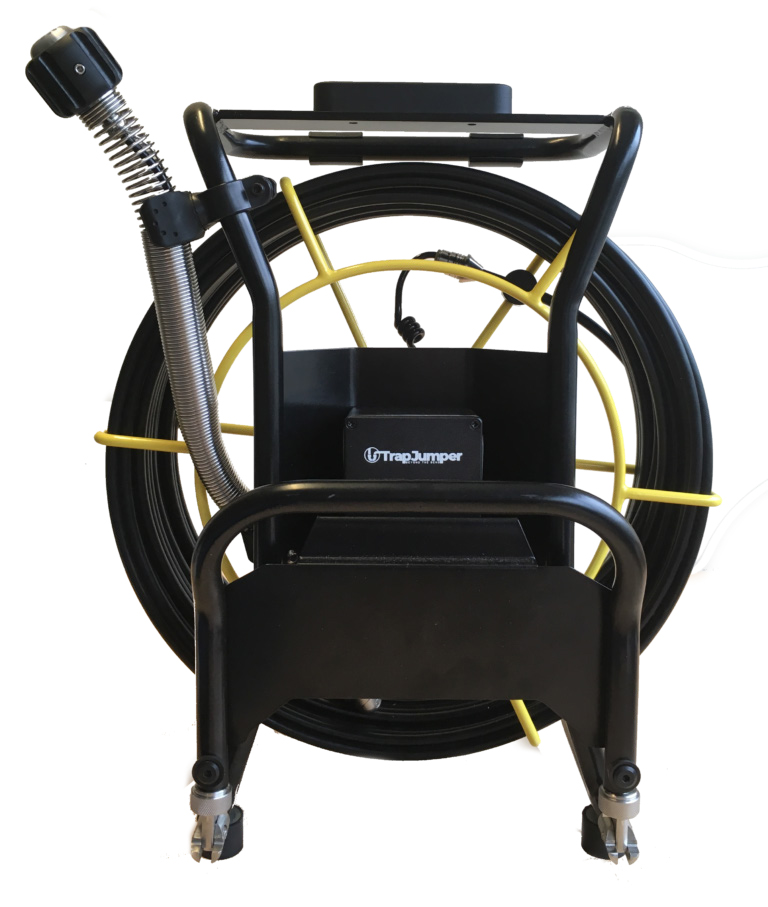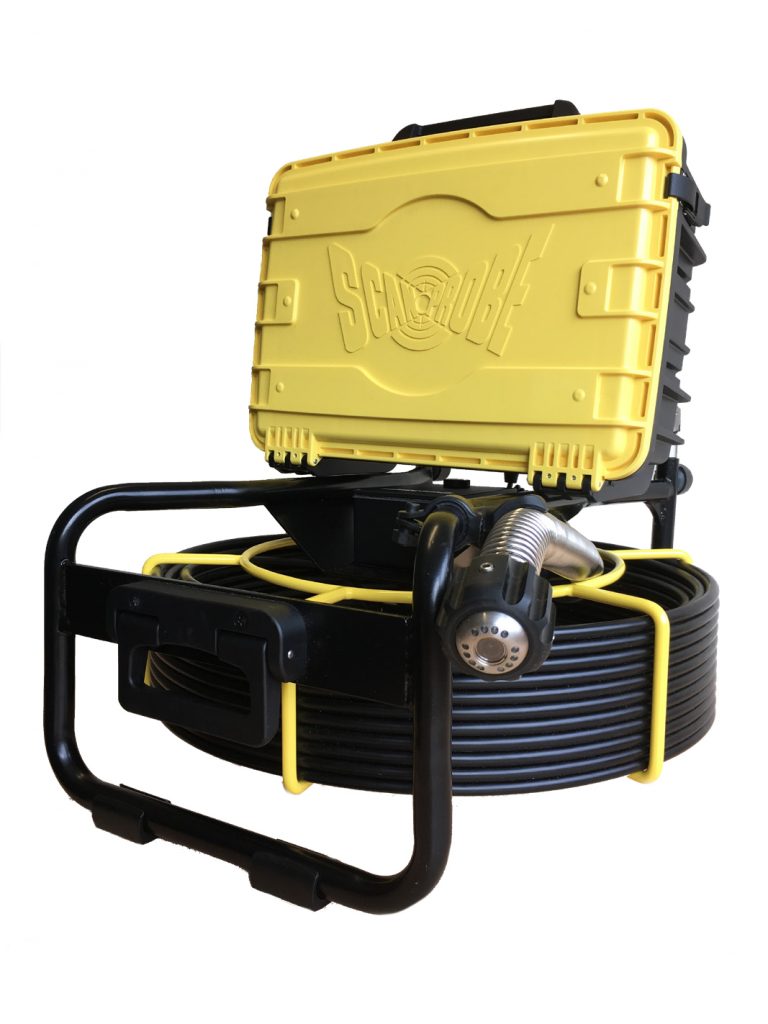 Scanprobe Push Rod System Downloads